Hello Everyone,
We wanted to give an update on the house remodel project. We have completed the new exterior walls of the FC and the exterior redesign. Enjoy the Viridian Knights Café & plaza marketplace. We have fine wares from our FC officers up for grabs.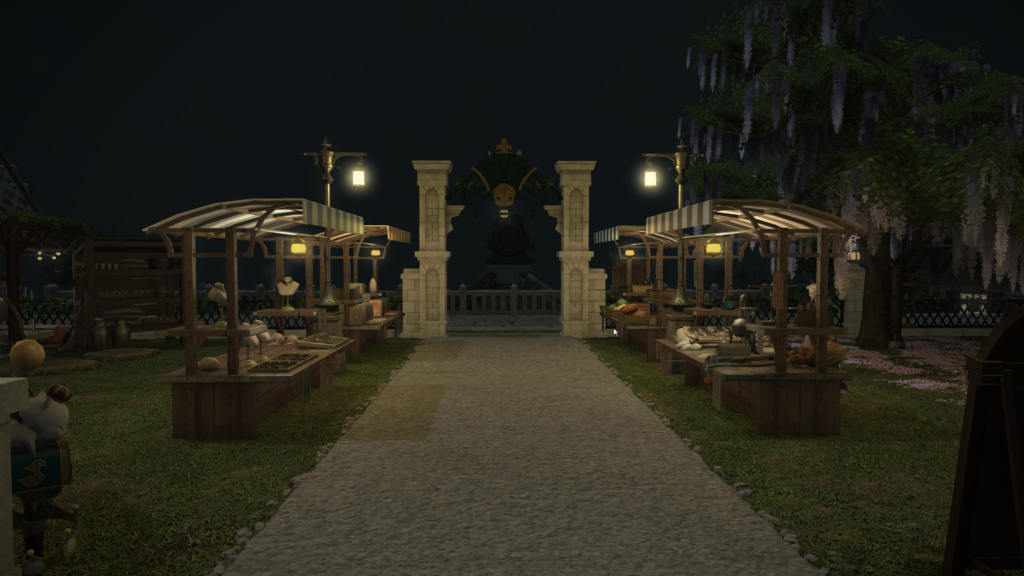 Gardeners rejoice with the new Cactuar gardens with a uniquely relaxing atmosphere and your gardening tools within arms reach.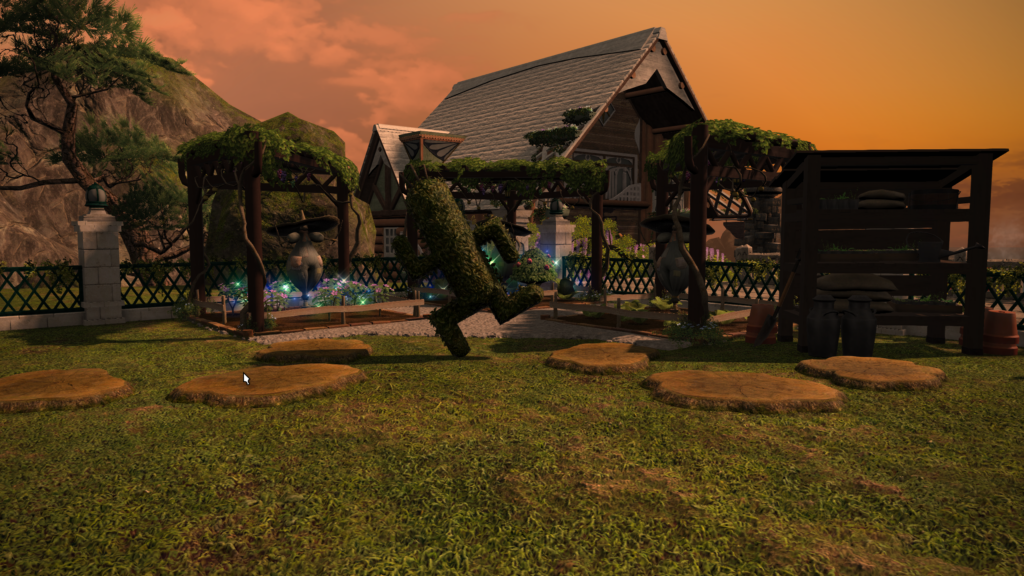 Stable your Chocobo after a long journey, or practice your DPS under the beauty of the wisteria tree before being seated with your friends at our outdoor café.
All of this and more soon to come to your FC home.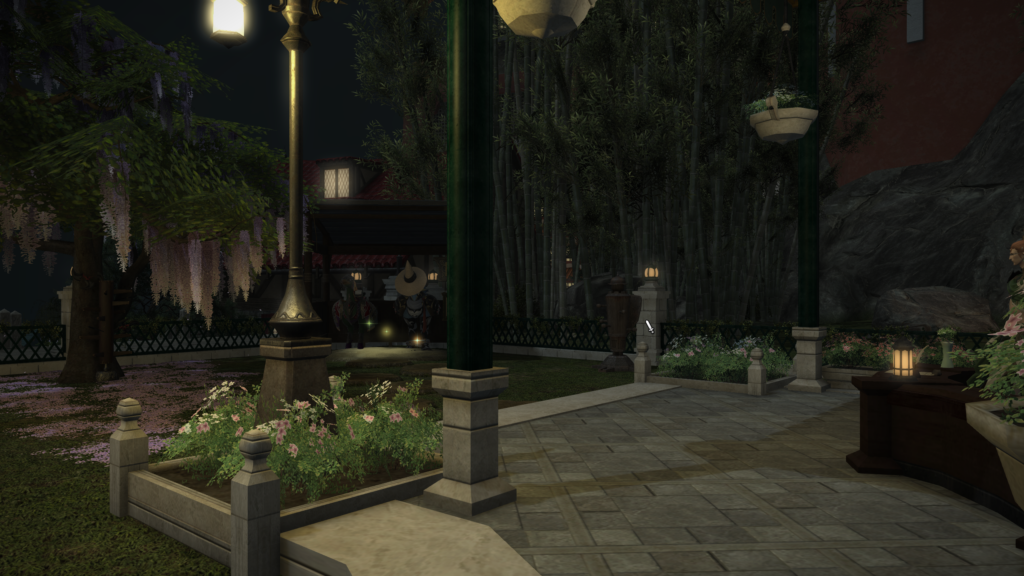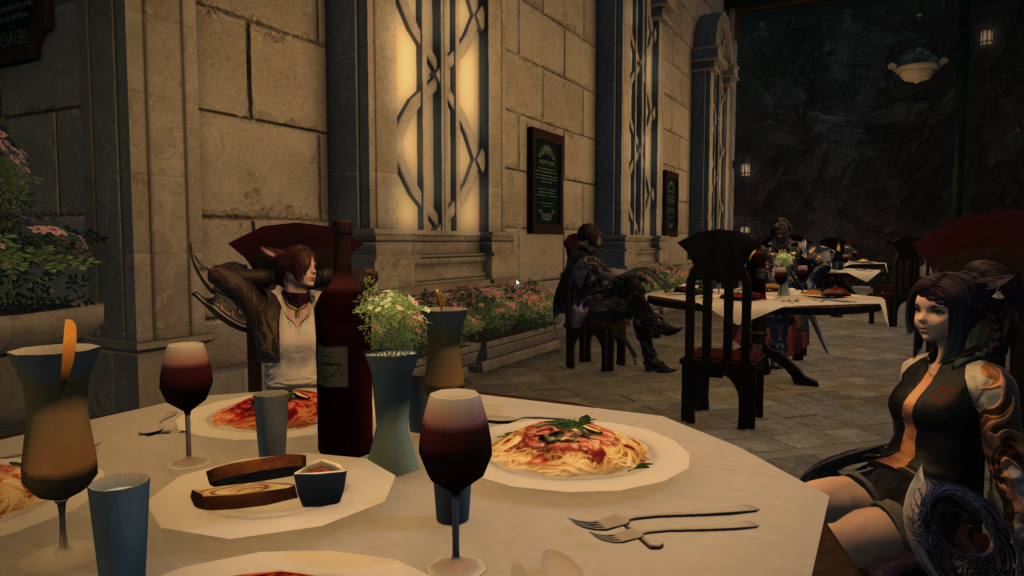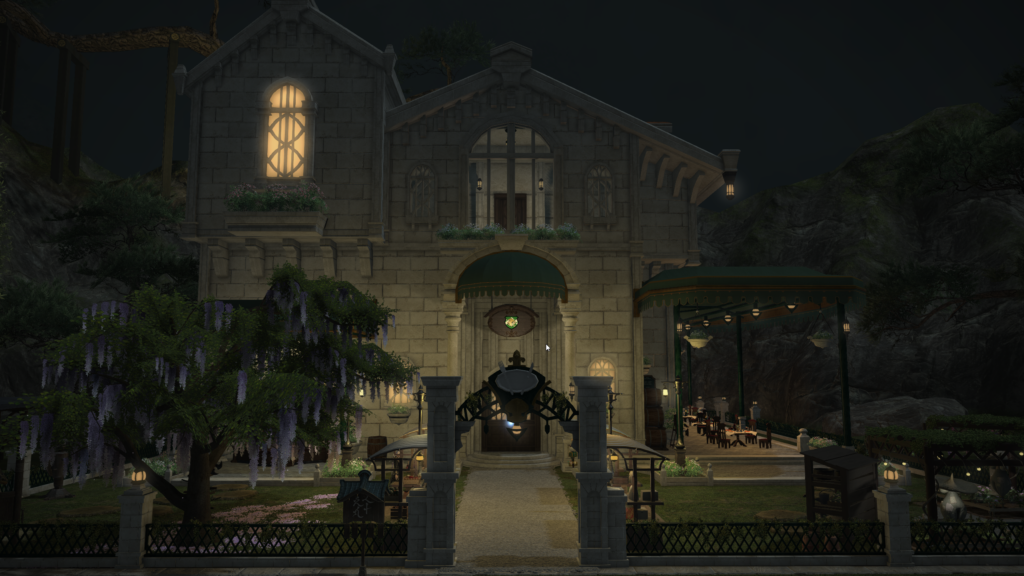 We want to thank you for your patience during the remodel. Since the changes to the outside of the house are complete, we will start the demolition process inside the house. We have moved all essential interactable housing items, including all NPCs, to the door. This is to minimize any inconvenience during the process. Over the next few weeks, we will change the house's layout and move these items to their more permanent location. We will also be using a Teamcraft list as a revolving list, meaning the list will be changing throughout the remodeling process as we find new items to craft for the house.  We recommend watching the Viridian Knights Discord #projects_discussion channel and the Teamcraft list if you want to assist with the remodel.
If you have any questions, please reach out to one of our officers on Discord or our contact us page.